Samanvaya periodically publishes either to supplement or as an outcome of our various social engagements. Over the years, we have brought out the following publications.
Indian System of Management – An Introduction:
Introductory publication with several articles on management lessons and insights drawn from Indian mythology and scriptures. In the early phase of Samanvaya, we had organized several management training programmes in collaboration with the late Swami Someshwarananda, founder head of the Vivekananda Centre for Indian Management (VCIM), Indore. The contents can provide the reader with a basic understanding of the Indian systems of management from a traditional point of view.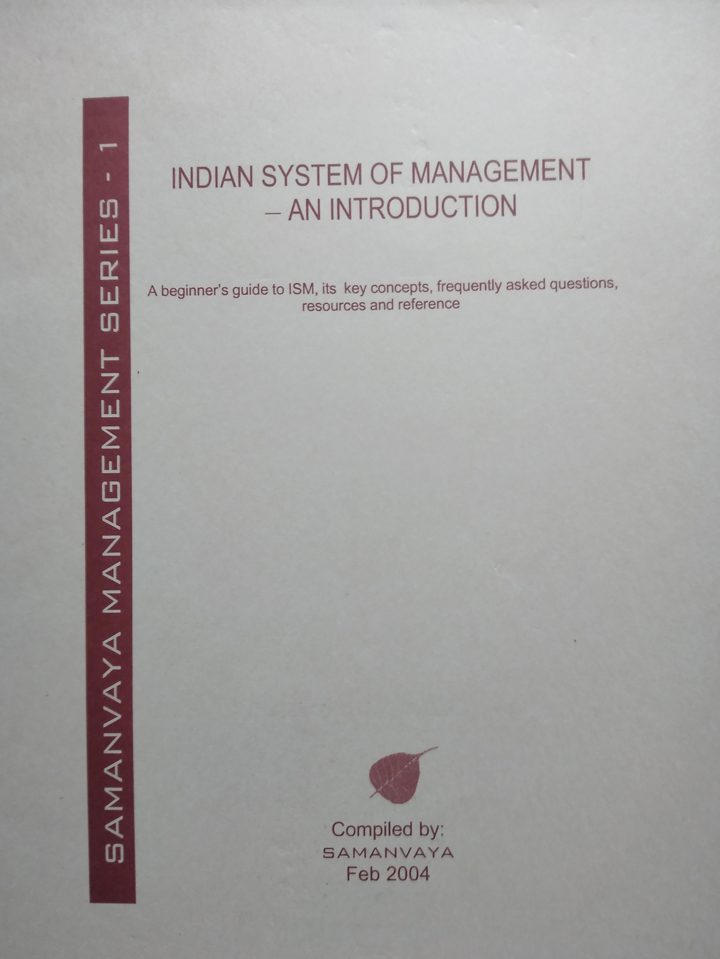 Quintessential Gandhi:
Pawan Gupta and Anuradha Joshi of SIDH, Mussoorie had visited Germany in early 2000s and as part of their stay and teaching in the Heidelburg University, along with the students they created a beautiful photo exhibition on Gandhi. These photos and captions when they came to India, were further enhanced, and worked by the late Gandhian historian Sri. Dharampal with the help of Samanvaya team and converted into a publication, in the coffee table format. The publication was further reprinted as a low cost edition by New Horizon books and a Tamil translation of the book done by late Sri. M. R. Rajagopal, former Secretary of Gandhigram Trust, was published under the title Idha Gandhi by Kizhakku Padhippagam in Tamil.
Out of Print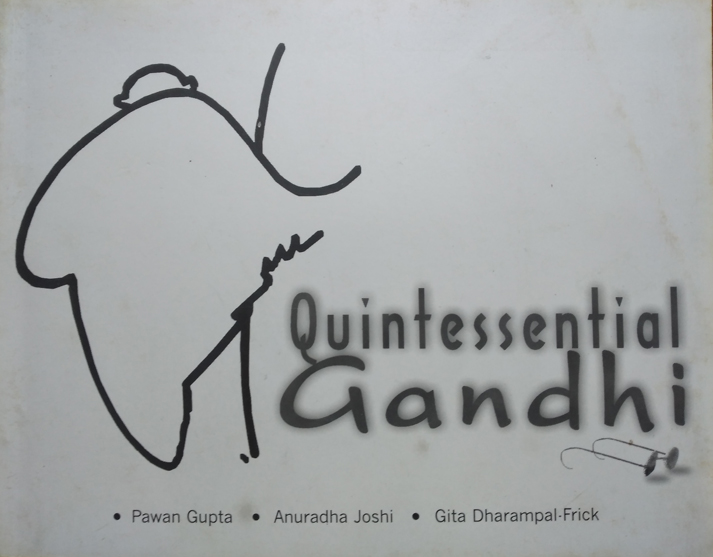 Let's Talk Swaraj:
Since 2001 Samanvaya has been organizing an annual dialogue on the small book called Hind Swaraj by Gandhiji. Many Gandhian scholars concur that it is his most defining publication and it is rated as one of the most complete critic on modernity by scholars from the West and East alike. In 2004 a two-month long programme was organized with several scholars from across political spectrum participating. The next year Samanvaya also organized a camp in Gandhigram in which social activists and leaders participated. These dialogues were compiled and brought together by Priya of Samanvaya as a publication. It is rated as a companion edition for Hind Swaraj by several people and as a easy to use guide of the otherwise complex work by Gandhiji.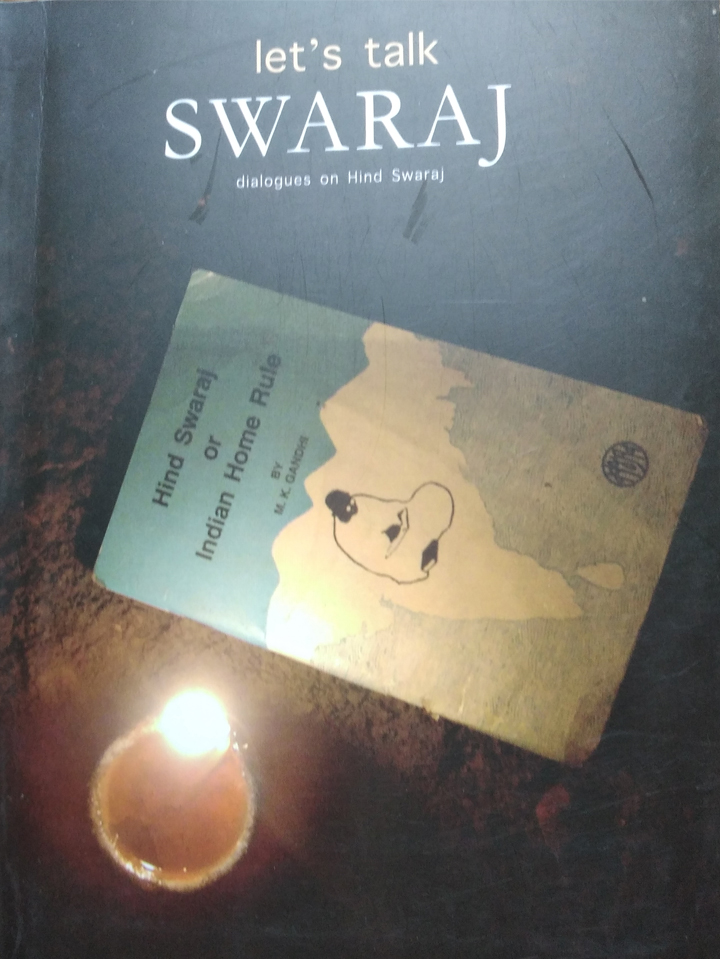 Baingan Swaraj:
As part of promoting organic farming and environmental friendly farm practices, Samanvaya team had realized the dangers of the introduction of the Genetically Modified seeds. Members of the organization have been active part of creating awareness on this issue and create an informed debate among the public on not just this issue, but, also technology governance overall. As part of the dialogue building process, the small awareness booklet Baingan Swaraj was written by Chief Samanvaya on the dialogues around the introduction of genetically modified Bt Brinjal.
Out of Print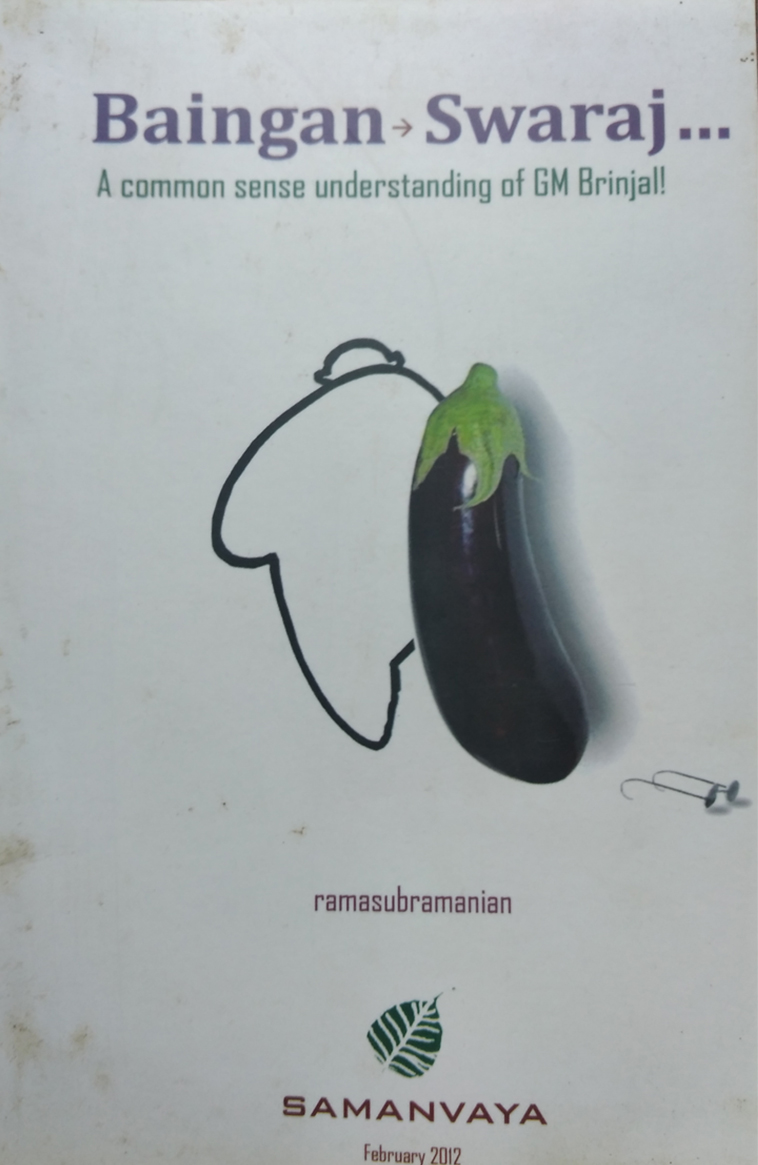 Dharma Unplugged:
Dharma, is an ancient Indian word that means ethical social engagement. Long before people got aggregated in the name of faith, markets or nation states, smaller local communities in this country had adopted ethical code of conduct in their daily life, many of these were under the broad title of Dharma. In the encounters with ordinary communities and how they manage their affairs, we have often encountered a deep seated understanding and adherence to ethics which they do not articulate. It was decided to compile these as small stories about ordinary people who have ethics not dictated by any scripture or head of religion, but, on their own. The small booklet on Dharma was put together for release during the Parliament of World Religions in Toronto, 2018 in which the Director of Samanvaya participated. It was released by Swami Tyagananda, head of the Boston Ashram of Ramakrishna Mission & Math. Among the recipients of the first copies were Mr. Gray Cox, a Quaker Elder in Maine region of USA, the head pontiff of the Mudibidri Jain order from northern Karnataka and late Swami Agnivesh of the Arya Samaj.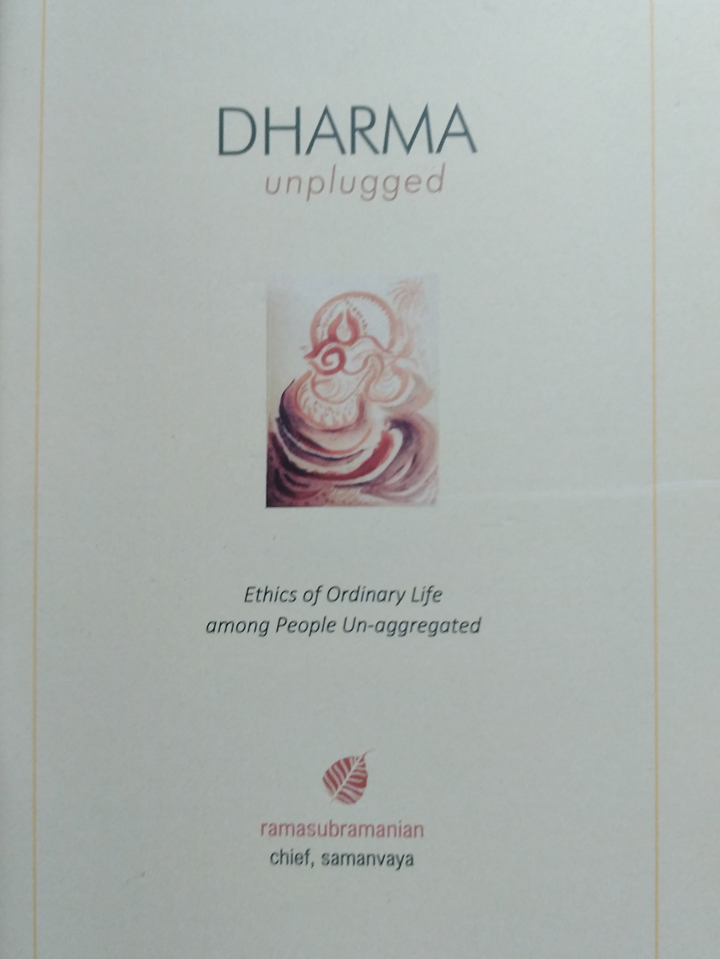 You can write to us at knowledge@samanvaya.com for getting copies of those publication if you are based in India. The cost of the publication and postage will be charged.