---
Samanvaya has designed and offered several courses independently and through other academic institutions to build perspective, create awareness, build knowledge, enhance skills and capabilities and push students, practitioners, professionals and academics towards diverse ways of thinking and working. 
Currently, these courses are being offered to any institution / organization / group / initiative as customized programme. Academic institutions may offer these courses also as a stand alone programme. In each case, the programme is always customized for every audience and occasion. 
---
Certificate Course on Green Economy & Green Enterprise
Certificate programme on Green Economy is a programme that we developed in 2020 for the Dept of Social Entrepreneurship, Madras School of Social Work (MSSW), Chennai.  The course provides an overview of the current needs for developing a green economy and highlights the several available models on green economy world over. It juxtaposes these on the economic ideas propounded by Gandhi and developed into various theories and practices by his disciple and the ''doctor of village economy'', J. C. Kumarappa.  Currently into the 3rd cohort, this course is offered in 3 parts – a series of 5-6 theory classes, a 4 day camp and internship with green enterprises for the students.  As a conclusion of the course a National Seminar on Green Economy was organized in the campus of the MSSW in Dec 2021. The details of the programme and the Seminar is available here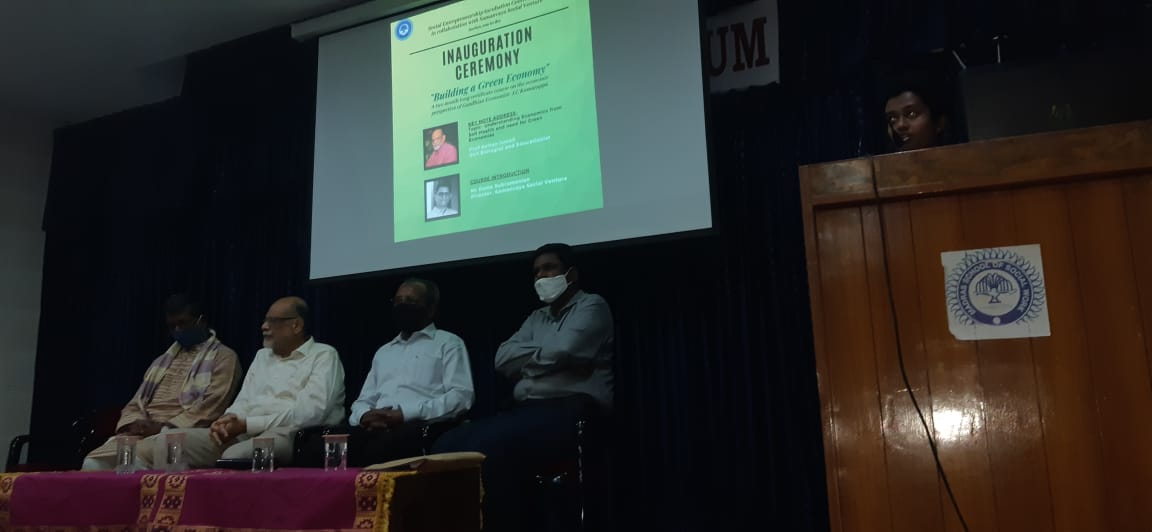 ---
Indian Management
Since 30 yrs now Ram of Samanvaya has studied the various concepts of management that are documented in the scriptures and literature in India as well as researched the same among the people's institutions. An initial introduction to the Indian System of Management was published as a small booklet by Samanvaya in 2004. The study report by Ram on the Native community institutions were published initially as a report and subsequently by the British Council of India under the Native Management of Natural Resource series. A course on the Indian Management is currently being offered through which candidates can learn from what is documented and what is practiced as well. It can be customized for the needs of the academic programme, corporate, group or organization.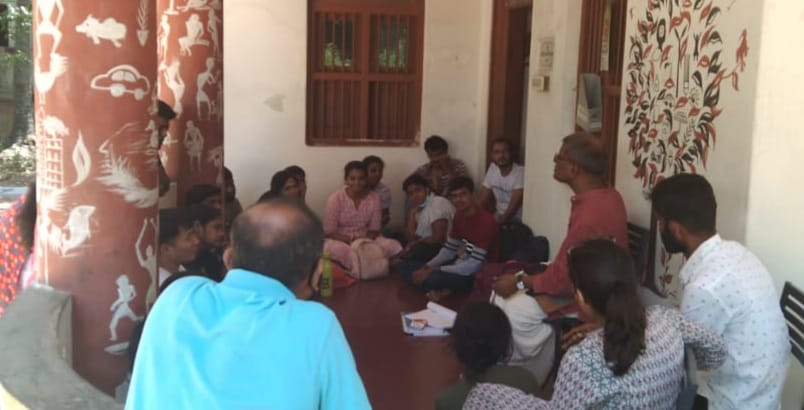 ---
Course on Hind Swaraj and other Gandhian concepts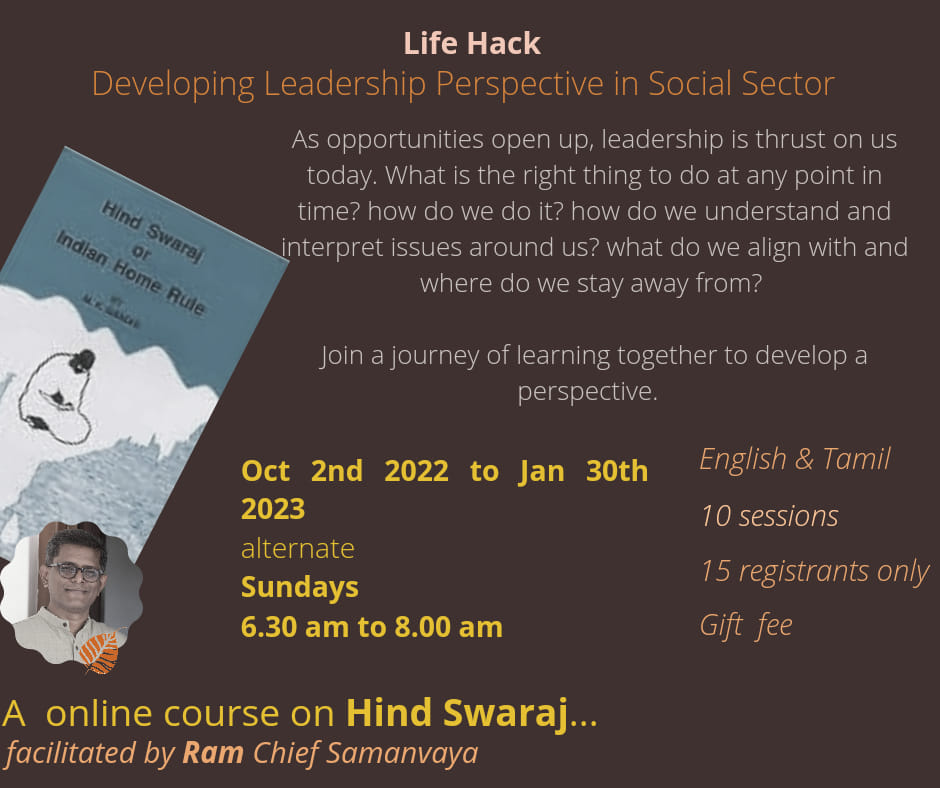 For over 20 yrs., Samanvaya has regularly organized programmes to orient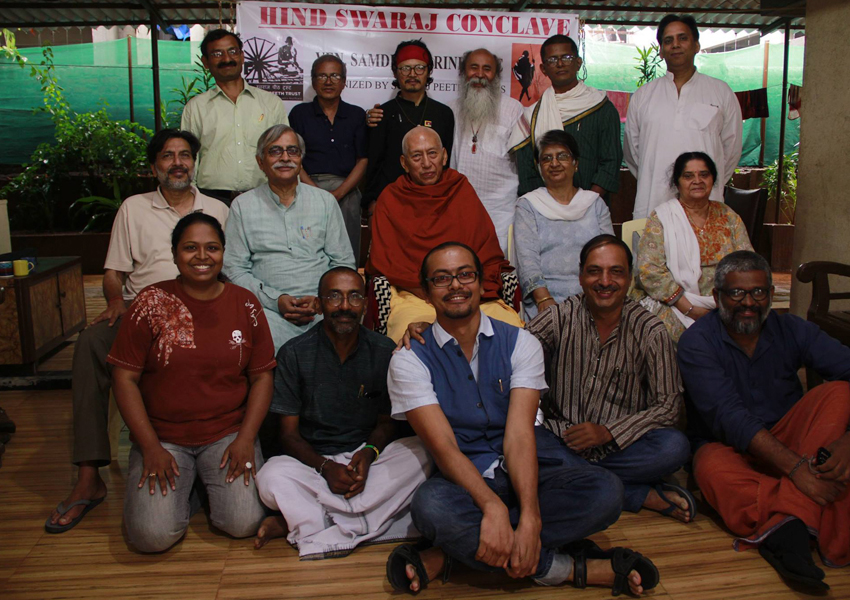 young adults into the core work of Gandhi contained in the small book called Hind Swaraj. In 2004, Samanvaya organized the Hind Swaraj Centenary lecture in Chennai by Ven. Samdhong Rinpoche, then Prime Minister of the Tibetan Govt. in exile. Later that year, it organized a 2 month long course on Swaraj for young social activists. In 2009 Samanvaya released a publication on Hind Swaraj reading called "Let's talk Swaraj", in the same year it organized a camp in Gandhigram for social leaders as well. Currently the Hind Swaraj is offered as an online course for several social sector professionals. More details related to the Hind Swaraj course, programme and a dedicated blog is available here
---
Stewarding Sustainable Livelihoods
A 20-day programme exclusively designed for the government middle level managers of the livelihoods programmes, the Stewarding Sustainable Livelihoods provides them with conceptual understanding, strategies, planning and processes for building sustainable livelihoods. This course originally designed and offered under the Sustainable Livelihood Institute in Auroville.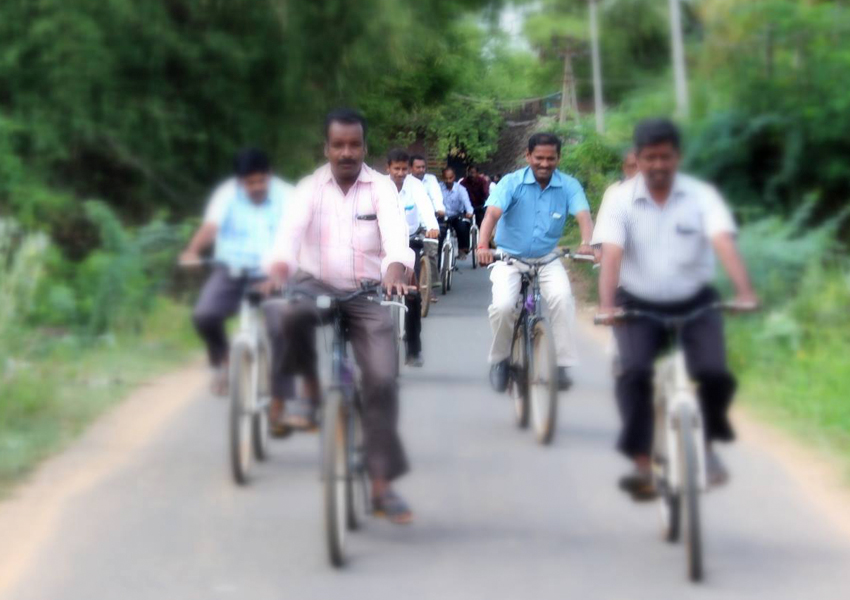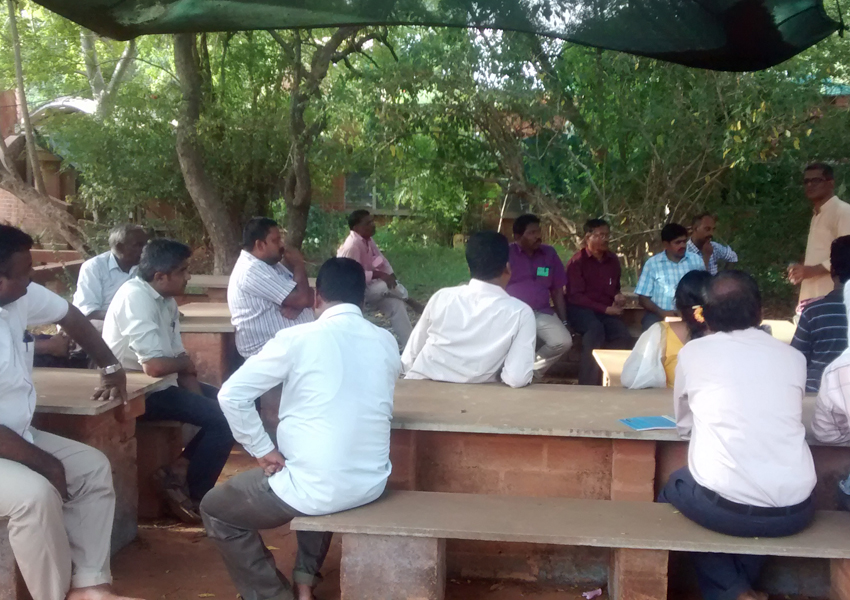 You can also check on the future programmes and regular updates about programmes in SLI that are done through us and other agencies through their social media page available here.
---
Course on Contemporary Gandhi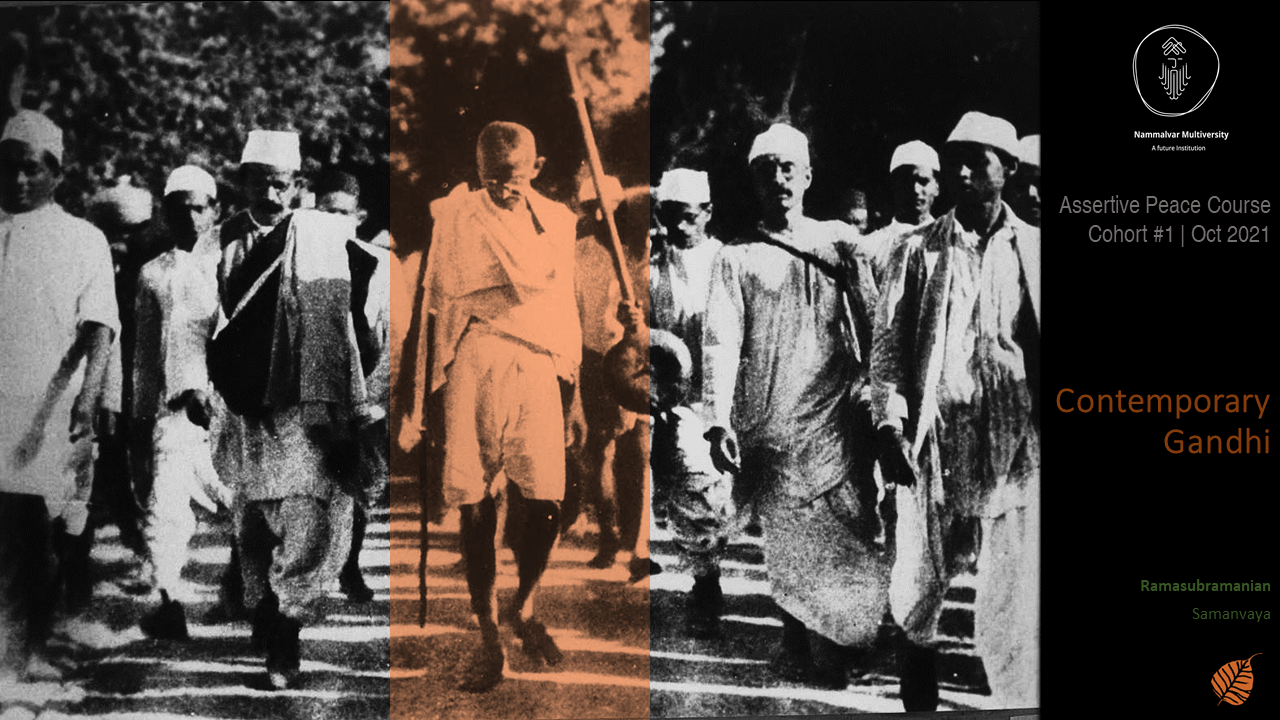 Contemporary Gandhi was a programme that was developed and offered by Samanvaya in 2016 at IIIT Sri City as an elective paper for the B.Tech students. The 13 lecture programme made the students examine their own assumptions and opinions on social, cultural, religious and economic ideas from the prims of ethics and in the process understand some of the key concepts of Gandhi better, as relevant to their  lives. The course was offered for 3 years for the 2nd year students at IIIT, SriCity, Andhra Pradesh.
The course engaged students with personal, professional, social and cultural issues from an ethical stand point and in the process made them examine their own conditionings, assumptions and privileges. It made them reflect and arrive at conclusions about their abilities, values and choices. Gandhi's words and concepts were used only as indicators in cases where a the students get to relate to his challenges to their own and in the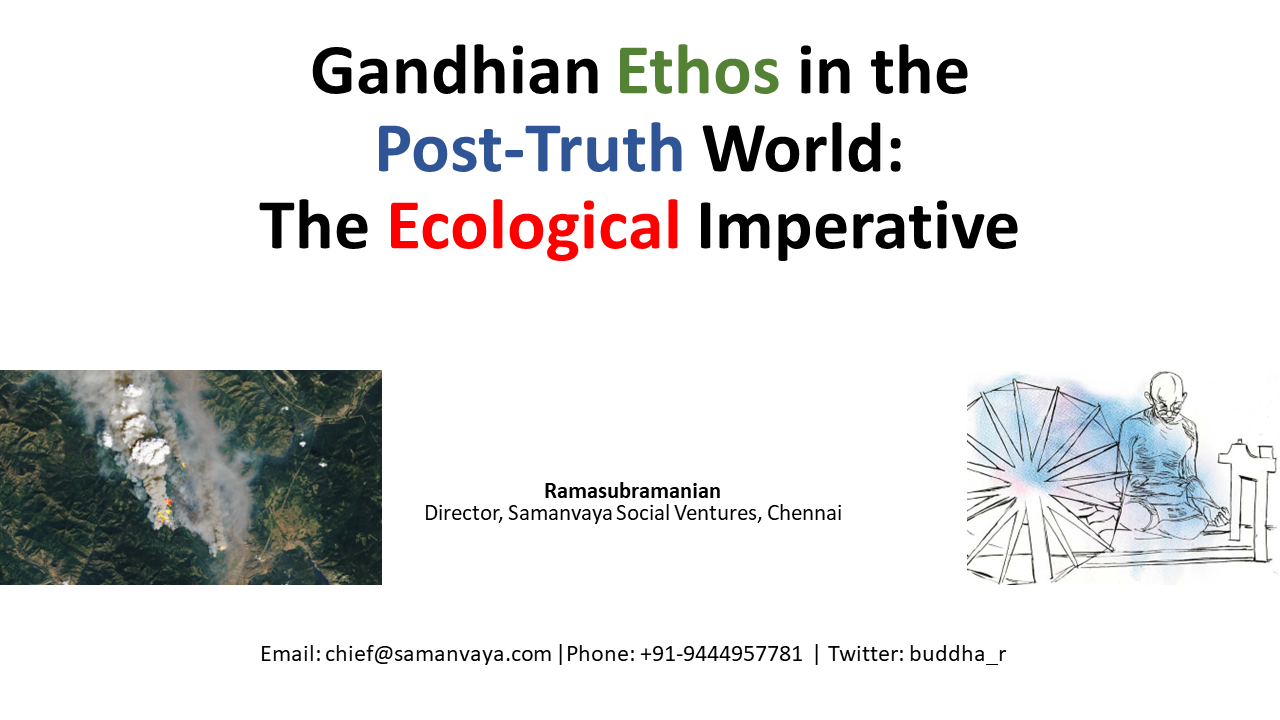 process understand the ethical base from which he operated and resolved issues. In comprehending a part of themself that attempted similar solutions through articulation and analysis, the students could understand how he would have resolved it. In the process the students understood that there was quest for truth in every one and when we were aware of it and practiced in daily life sincerely and with intensity, we could understand a Gandhi in every one of us. Two outputs that have emerged from this course are available as social media pages - Contemporary Gandhi and Million Voices for Gandhi. 
  Director, Samanvaya also provides target specific lectures, presentations and reflections on Gandhian ethos for the current world for diverse audience. Some of the audience to whom such programmes have been offered, include, academics, doctors, indian forest service officials, students, social sector professionals, philanthropists, etc., Such programmes are often request based and targeted for specific audience.
---
Barefoot MBA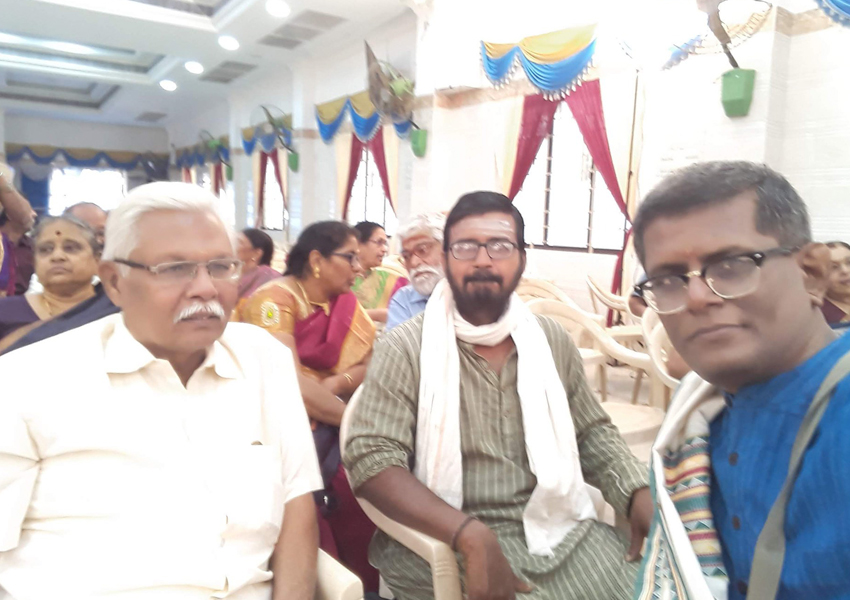 Barefoot MBA was a course that was first conceptualized and executed at the request of CCD,Madurai between 2007-08. During this time, the course was offered as a sandwich programme at Kariapatti near Madurai by Chief Samanvaya along with our co-travellers, Sri. Jaishankar and Sri. Olaganathan.  Managers of several rural enterprises were trained in simple and easy ways of resolving day to day management challenges. In the process they also gained knowledge on several areas such as organic farming, global market emergence, literature, etc.,
The model for the course was futuristic (then) consisting of 4-day residential programme where the candidates learnt management strategies, tools and techniques by staying together with the faculty each month. Each month programme started with a simple question, "What is your problem this month?". Often the problem that is resolved included several techniques and management tools and in the process of solving the problem for one person, everyone else also learnt. The test of the class was if the person whose problem was resolved came back with the success story the next month for the class again. Often this became the best part of the co-learning journey. 
On their own request the candidates also practiced English, Communication Skills and Public Speaking. They even had a session on Ayurveda and Hindi language with visiting faculty talking to them about these subjects. One of the most popular subject was learning the Tamil cosmovision through Tolkappiyam by noted scholar Sri. Bamayan.
Some of the exercises that the candidates undertook included -
1. inventory of local shops and analyzing the village shop commodity and turnover
2. visiting informal and formal markets and observe and discuss the knowledge exchange that happens in these locaitons
3. understand the governance structures of communities in the village from the prism of management
4. analyze technologies that are adopted by people and their proximity and maintainability
The students also benefitted from several innovative techniques and methods adopted in the teaching the course. Many of them have since then become successful managers of diverse forms of institutions as well as entrepreneurs in their own right.   
---
Samanvaya offers designing, developing and administering several courses as online, offline and hybrid programmes.